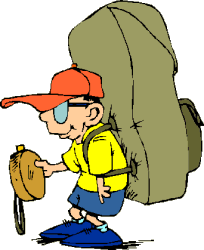 Youth Spiritual Outdoor Adventures is focused on introducing youth to the Great Outdoors through a variety of year-round adventures and service projects with the purpose of providing physical, mental, and spiritual growth opportunities under the guidance of caring adult mentors.
Youth will learn life skills such as teamwork, leadership, serving others, and conflict resolution as they develop an appreciation for God's awesome creation. They will be inspired to move beyond the boundaries of street and suburban life into a purpose-driven life.
YSOA conducts fun and exciting Outdoor Adventures and Service Projects for both groups and individuals. Choose from our pre-planned events, or custom design an event to meet your needs and interests.
YSOA is located in Maryville, TN, and is privileged to be 1-2 hours away from the Smoky Mountains, the Cumberland Plateau, and several beautiful lakes.
Come Experience God Through the Wonders of His Creation!